Sunday Service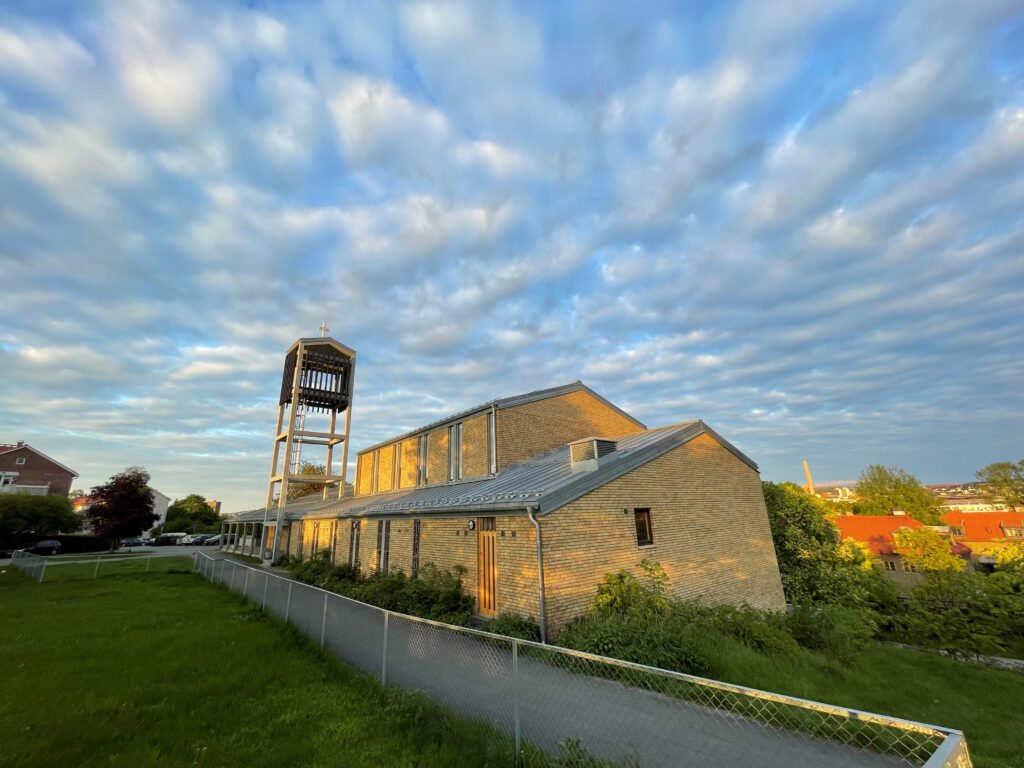 Sunday Service
We normally come together every Sunday (summer included) at Hasle kirke in Oslo, Norway at 1600h.
We worship, pray, and learn together from sermons and each other during our services which take place in English. During the sermon, the children attend their own service in OiC Kids, in both English and Norwegian.
Coffee is served after the service; we would love to get to know each other better over a chat with coffee in hand!
Sometimes the time and location of our service can change, so check the calendar below and subscribe to our newsletter to stay up-to-date.
If you can't attend the service we encourage you to set a time to listen to the sermon and pray. To listen to our podcast, search for Oslo International Church on Spotify, Apple Podcasts, or Podbean.
Listen to our podcast
Give
Find us
Oslo International Church is co-located at Hasle kirke, Eindrides vei 9, 0575 Oslo, Norway.
Public transit
You can find directions on Oslo's public transit website Ruter.no or the RuterReise app. Simply use Oslo International Church as your destination.
Calendar
Occasionally our service time and location changes. Please check the calendar below and subscribe to our newsletter for the latest updates.
Norsk / Norwegian:
Hver søndag møtes vi til gudstjeneste kl 16:00 i Hasle Kirke. Tidspunktet kan endre seg litt, så det er best å sjekke kalenderen over for oppdateringer. Du kan også holde deg oppdatert ved å abonnere til vår nyhetsbrev.
Gudstjenesten foregår på engelsk, og vi har tospråklig søndagskole for barn, på engelsk og norsk.
Gudstjenesten inneholder lovsang, bønn, og prekener. Alle er hjertelig velkommen til kirkekaffe etterpå.
Noen kaller oss for "Oslo Internasjonale Kirken" men vi fortsett heter "Oslo International Church."